"It started with a brawl"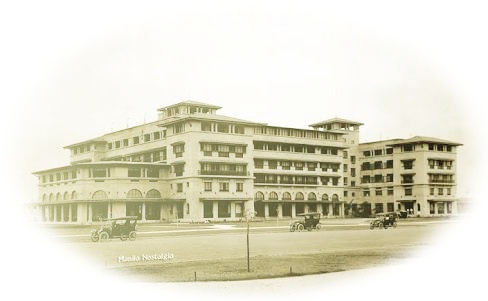 there was war. And not just the big one, World War II - the battle of the Pacific that left Manila in smoking ruins - but that was merely the opening act - a condition which set the stage fro the origin of the HRAP more than 60 years ago, according to Jose Cobarrubias, oe of the founders of the Hotel and Restaurant Association of the Philippines.
The Hotel and Restaurant Association of the Philippines was founded on September 12, 1951 by executives from 10 of the leading hotels and restaurants in Manila and nearby areas.
The Association's main goal was to upgrade the caliber of the local hospitality industry by improving management, skills, personnel services, and overall standards while keeping abreast of trends and developments abroad.
It begun only with a handful of hotels and restaurants as its founding members since the hospitality industry during the post-war was not as dynamic as we know today. Fine dining restaurants exist only in a few establishments and there were no casual dining restaurants in the country except for family-run eateries.
Tourism was trifling other than foreign journalists engrossed in detailing Manila's wreckage and these few tourist still fall into prey of peddlers who would steal guests from competing hotels.
n order to unravel the existing setbacks, HRAP instituted the "Meet-and-Assist" service in all main ports of Manila – a service until these days exist in all hotels in the country.